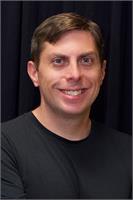 Travis Svacina
Why did you start FXB?
I wanted to lose weight and gain strength. I wanted to have energy to keep up with my kids.
What did you gain from Farrell's?
I have gained the discipline in making exercise an everyday part of my life. It helps me in so many ways. It gives me energy, relieves stress and clams my anxiety. It gives me confidence in everything i do in life.
Why are you instructing?
I like to teach. I like to help people attain their goals at the gym.