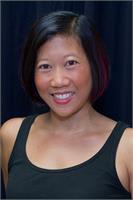 Shannon Paetzel
Why did you start FXB?
I started FXB to finally loose the baby weight after having 2 kids (my "baby" was 5 then) Also, my husband won his 10-week challenge and inspired me to want to get in shape and start living a healthier lifestyle, too!
What did you gain from Farrell's?
I have found a workout program that I truly enjoy going to 6 days a week! I have learned how to eat better and live a healthier lifestyle. I have lost fat and inches, and have gained muscle, strength and flexibility. I have also gained a bunch of new friends and a class that is supportive and encouraging!
Why are you instructing?
I'm proud of what I have accomplished at FXB and I want to help others accomplish their goals. I want to welcome and support everyone that walks into my classes!