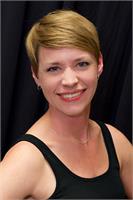 Cari Bishop
Why did you start FXB?
I started FXB to look better and feel more confident in my own body. I have two daughters, and I wanted to be able to keep up with them (kids are FAST!) and to be a good example of a strong, active and confident woman.
What did you gain from Farrell's?
I have gained so much! Increased fitness, increased strength, and increased self-confidence. I have a new appreciation for my own body and what it is capable of. My daughters see me go to my exercise and they want to kick and punch and work out too. I love the community and camaraderie at Farrell's, and I have gained wonderful friends.
Why are you instructing?
I enjoy seeing members push themselves physically and mentally and experience their own personal transformations. I hope to make the workouts enjoyable and to encourage members to step outside their comfort zones. I also love my gym and I am honored to be a part of the Farrell's family!